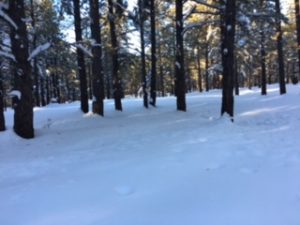 Am I the only one who feels like I'm running behind already and it is the middle of February? Happy New Year!
I'm hoping this coming year will be much more productive. Last year was very difficult and I'm ready for a positive change. The hard times have much to teach us, that is when we learn the important lessons of life.
Last year we published two books: Arizona Springs – The Desert's Draught and Jaybyrd – The Hermit of Sycamore Canyon. I'll be talking more about both these books in the next couple of months. What's ahead? I'm currently think and writing on the theology of risk. If you haven't heard that term before, neither had I until a few years ago. All of us have faced risk in our lives as we make tough decisions. Where do we seek guidance as we weigh which direction we will turn? Looking forward to talking more about risk in the new year.
I'm also hoping to work with Flagstaff's other independent publishers, to promote our selections and raise our profiles in Arizona. Stay tuned for future events this year. Here's wishing you the creator's best in the next 12 months!